Digital Masterpieces: Unlocking Iconic Art for NFT Creators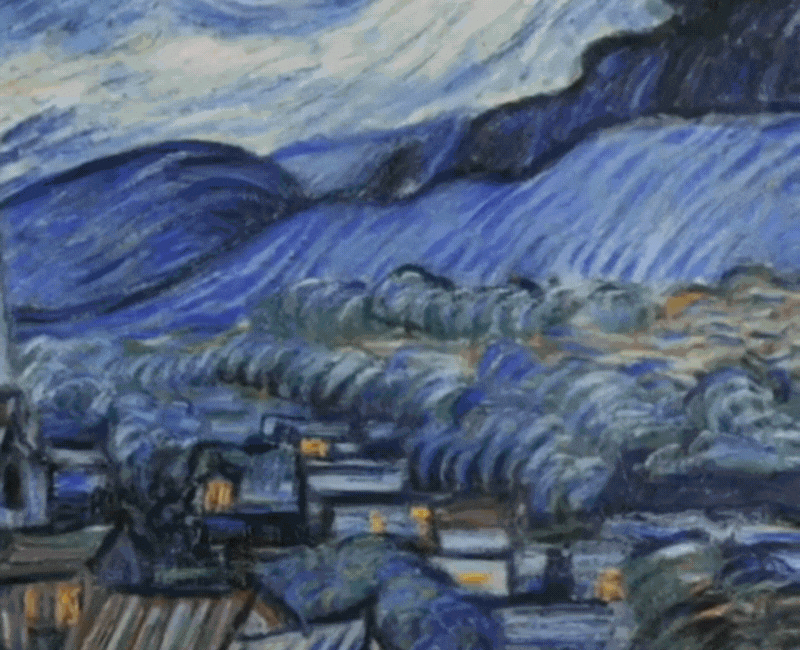 For ElmonX's launch, Bridgeman Images provided clearances and high res files to help make this release the first officially licensed "The Starry Night" NFT, a premium 3D digital artwork created by ElmonX, which can be viewed and interacted with in augmented reality by the holders.
Discover the power of iconic art and imagery for your NFT creations.
Expand your creative horizons and ensure legal compliance with Bridgeman Images as your trusted partner in the world of NFTs.

Bridgeman Images offers comprehensive copyright clearance services, in-depth research and art historical knowledge, as well as access to high-resolution files. This empowers NFT creators to unlock the timeless beauty and cultural significance of the world's most recognisable masterpieces and most engaging contemporary works sourced directly from our museum, estate and artist partners.
Recent projects we have collaborated on...
The Thinker by Auguste Rodin
The first ever officially licensed The Thinker NFT as a premium digital artwork in 3D by ElmonX. Holders can view and interact with the NFT in Augmented Reality.
The Funerary Mask of Tutankhamun (c.1370–1352 BC)
This NFT collection combined the beauty of the original antiquity with the modern technology of NFTs and augmented reality. It offers collectors a unique and immersive experience, allowing them to own a piece of history while also enjoying the latest in digital art.
Nymphéas by
Claude Monet
ElmonX partnered with Bridgeman Images with explicit permission to bring Nymphéas into the NFT world using an ultra hi-resolution image of the original Nymphéas (1907) by Claude Monet, with incredible detailing unseen to the naked eye.
Our Services
We value long-term relationships over quick sales. Our professional, friendly team can work with you from start to finish to help bring your creative vision to life.
Take your NFT projects to the next level with our comprehensive Image Library and Copyright Clearance Services. Browse our collection, select the perfect visuals, and create with confidence, knowing that you have the necessary permissions in place.
Why choose Bridgeman Images?
Our Extensive Image Library: Access a wide range of high-quality visuals, including fine art, historical photographs, cultural artefacts, and more, to enhance your NFT creations.
Copyright Clearance Expertise: Our experienced team specialises in copyright clearance for NFTs, ensuring that the images you use are properly licensed, protecting your intellectual property rights.
Streamlined Process: We provide a seamless and efficient process to secure copyright clearances, saving you time and effort while ensuring legal compliance.
Indemnity - Peace of Mind: Rest assured that your NFT projects are fully compliant with copyright laws and that you have the necessary rights to use the images in your creations.
Tailored Solutions: We understand the unique requirements of NFT clients and offer customised solutions to meet your specific needs and ensure a successful outcome.
We understand the unique needs of NFT creators and collectors in the digital art space. We offer a vast and diverse collection of high-quality images, ranging from fine art masterpieces to historical photographs, cultural artefacts, and much more. With our extensive image library, you'll find the perfect visuals to enhance your NFT creations or collections.
Copyright clearance is a critical aspect when it comes to NFTs. That's why we have established a robust copyright clearance process to ensure that the images you select from our library are properly licensed and cleared for use in your NFT projects. Our dedicated team of experts handles all the necessary permissions, rights clearances, and legal processes to provide you with peace of mind and protect your project legally.
Explore our curated selections to find inspiration...
Get in touch to discuss your upcoming projects or for more information about our services.