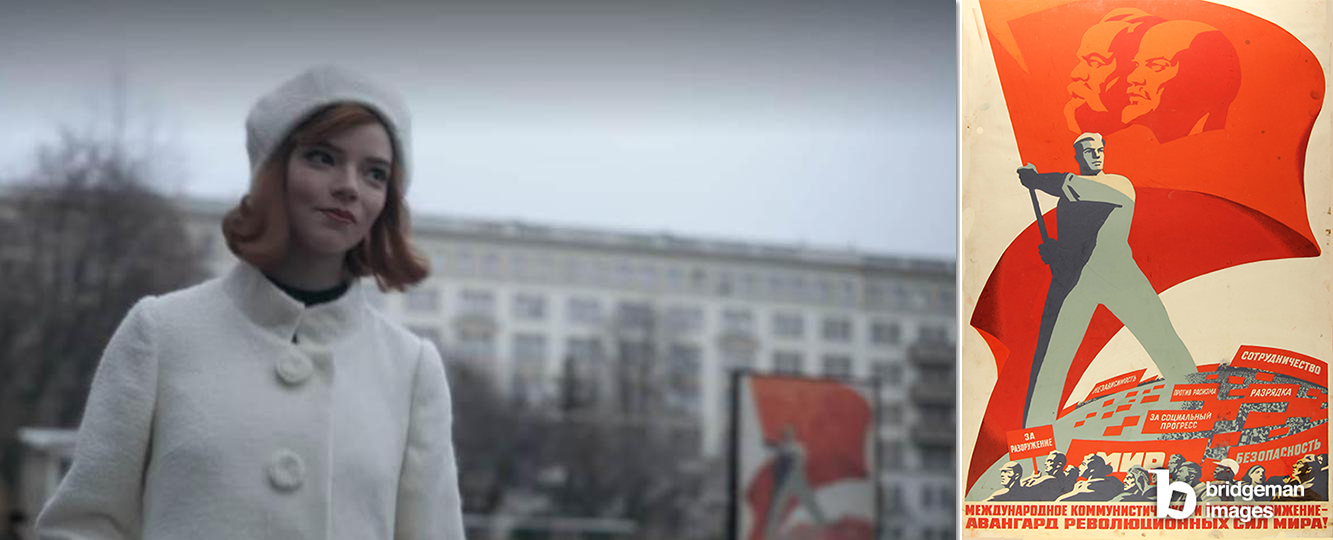 The Queen's Gambit, 2020, Netflix. Set design and props.
Set the scene with cleared imagery for feature films and television from Bridgeman Images
Simple. Fast. Reliable.
Access millions of images and videos to enhance the style and set design of any film, TV or theatre production.
Bridgeman Images are the world's leading specialists in licensing fine art, cultural and historical media for reproduction. We also represent one of the preeminent collections of historical and cultural footage and photographs in the world and we pride ourselves on our regularly updated collections of contemporary art.
Explore our collection online or get in touch with our team directly. We can help realize any project, whatever your budget.
Our in-house picture researchers are on-hand to source imagery that meets your brief. Plus, with global offices, we can work with our network of partner museums and archives to source the perfect imagery - even if it's not currently in our collection.
Our Services
Our team values long-term relationships. We will work with you from start to finish, including with legal, creative and research support.
Rights Clearance
We clear image rights simply and quickly.
We help you navigate the complexities of third-party and personality rights, as well as reproduction rights and copyright.
We also offer free advice on how to clear an artist's copyright if additional permission is needed.
Indemnity Service
With the laws of legal copyright changing all over the world at a rapid pace, we offer indemnity as part of our portfolio of expert services.
Our indemnification gives you the added assurance that you can use our content without any uncertainties.
Image Services
A large majority of our images can be edited, cropped, or overlaid to suit your needs.
Specialist services include footage upscaling, image rescanning and colorization - to tailor content and bring your projects to life.

Recent projects we have collaborated on...
Nope
The footage utilised in the Super Bowl USA 2022 trailer was animated by our in-house team from a series of stills and was then supplied to the client.
Riviera
Full Rights Clearance Service
High Quality Images
Rescan Service
Copyright Clearance Advice
Offline Picture Research
House of Gucci
Full Rights Clearance Service
High-Quality Images
Offline Picture Research
Discover images and videos for your next set or prop design project from our curated selections:
Footage from the 1910s to 2000. Explore curated videos and clips from the decades that defined the 20th century.
Explore images and videos for period dramas and scripted projects...
Get in touch to discuss your upcoming projects or for more information about our services.